Hello Midgardians!
Do you love the sea? Do you love adventure? Do you love... treasure?!
Starting on October 21st! Come and search for burried treasure in the deep blue sea!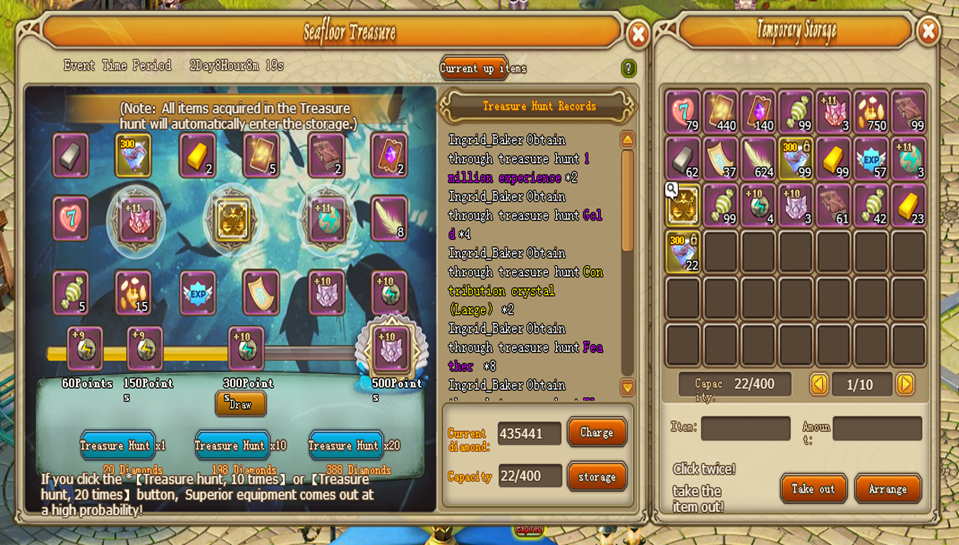 Details:
1. Spend Diamonds to go on corresponding number of treasure hunts! All treasure you find will appear on the right side of the temporary storage so make sure you remember to take them out.
2. All treasure hunters will obtain 1 point automatically; after you reach a certain number of points, you will receive even more corresponding prize!
3. After a treasure hunter finds all rewards, treasure hunts will no longer give points. However, this will not affect the tresaure hunt itself.
4. Even after the hunt ends, your treasure will still remain in the temporary storage so don't forget to grab it!